Corrugated Boxes
Flute: Refers to the thickness and number of ripples inside the corrugated material.
E-Flute: E-Flute is stocked white on both sides and is a thinner, finer flute.
B-Flute: B-Flute is stocked white on one side and brown kraft on the other. It is a thicker and wider flute.
Both corrugated options are made of 60-70% recycled material. Both options can be mailed/shipped. Other material variations are available on custom packaging and is best to call a Customer Service Representative.
Chipboard Boxes
Chipboard is light weight and used mostly for point of purchase, collection boxes and items that conform to the package. Chipboard is stocked white on both sides.
Box Style/Box Options
Refers to the way in which the box closes.
How to Choose a Box Size
Dimensions are given as Length x Width x Height
Dimensions are internal to help choose the perfect size
Refer to the box dimension page for stock box sizes. Click here: https://www.chestinc.com/p/box-index
Inside Tuck Box
- Lid Tucks Into Front of Box
- No Side Flaps
- Not recommended with insert trays
Outside Tuck Box
- Our most popular box type
- Mailable & shippable
Fold Above Box
- A 2 piece look with a hinged back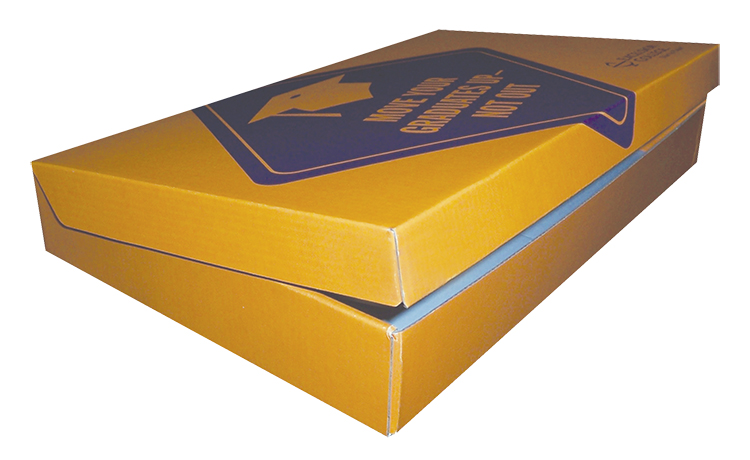 2 Piece Box
- Box has a bottom & a lid