Corrugated Boxes
Flute: Refers to the thickness and frequency of waves inside the corrugated material.
E-Flute: E-Flute is stocked white on both sides and is a thinner, finer flute.
B-Flute: B-Flute is stocked white on one side and brown kraft on the other. It is a thicker and wider flute.
Both corrugated options are made of 60-70% recycled material and can be mailed/shipped. Other material variations are available - contact a Sales Associate for more info.
Chipboard Boxes
Chipboard refers to light weight material, similar to cardstock. This is recommended for point of sale items. Chipboard is stocked white on both sides.
Box Style/Box Options
Refers to the way in which the box closes.
How to Choose a Box Size

Dimensions are given as Length x Width x Height
Box dimensions on our site are internal to provide accurate sizing for packing materials and items you wish to ship.
Refer to the "Box Index" page for stock box sizes - click here to browse.
Inside Tuck Box
- Lid tucks into box interior
- No dust flaps/side flaps
- Not recommended with insert trays
Outside Tuck Box
- Lid goes over front panel and tucks into sides
- Can have dust flaps on side of lid
- Works well with trays
Fold Above Box
- Similar to outside tuck, but lid rolls over with no "lock"
- Has shared hinge between backpanel and lid
- Works with trays, may be more risky to ship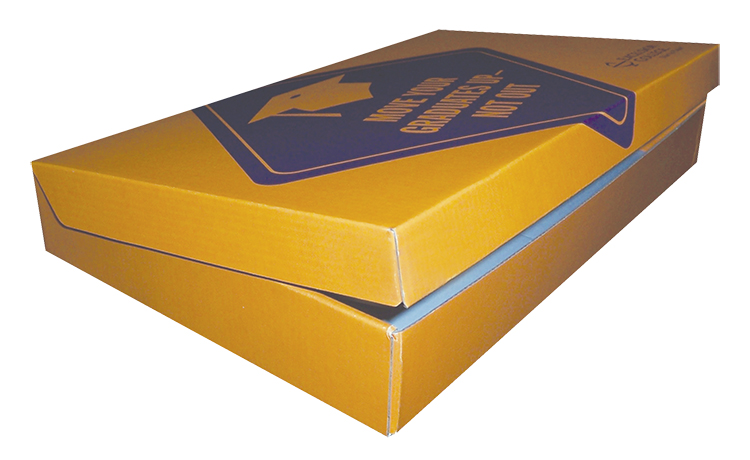 Two Piece Box
- Box has two seperate pieces with no interlocking
- Not recommended for shipping